Post by Ken 🎮 on Oct 2, 2022 14:35:52 GMT -6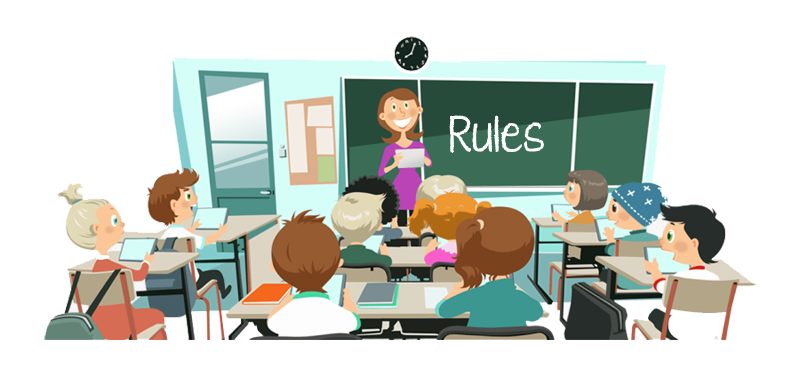 Rule 1: No flame wars
Flame wars and/or flaming other members will not be allowed at anytime.
Rule 2: No spamming
Spamming on topic threads with nonsense replies is not allowed. All replies must be more than at least one word or sentence, but replies like "yes" "no" or "maybe" are always allowed. The forum games board and its sections is the only place to do it and that's what they're made for.
Rule 3: No cyberbullying
This is a problem I'm having for years, but I'm doing my best to cure it here at NKF. There will absolutely be no cyberbullying or trolling other members of ANY kind.
Rule 4: No racism, transphobia, xenophobia or homophobia
On this forum previously, I had to ban and fire a member for spewing racism. If I see any of that at anytime, that member will be banned from any future postings.
Rule 5: No fighting or talking back to the staff
If at anytime you try to fight or even talk back to me or my staff, a percentage warning bar will be raised. Talking back to me or my staff is hereby prohibited, because if that happens at anytime, the said member along with their account and IP address will be banned hereafter.
Rule 6: Keep all topics and subjects civil
All topics and subjects will be civilized at all times. We can disagree on certain things, but we have to keep it civilized with with common courtesy for the staff and others.
Rule 7: No profanity
NerdiestKen's Forum: The Reboot is a family-friendly forum and I will not tolerate any profane language. If I see any of that in any thread(s), the thread will be locked and will be moved to the archives. Keep it to a G-PG level, because younger viewers within that demographic range don't wanna see any filth on this forum at all.
Rule 8: No hotlinking images
Hotlinking images, no matter which site you get them from, is absolutely prohibited. If you want to host your own images, do it on Postimage or any of the free image hosting sites that won't cost you out-of-pocket.
Rule 9: No erotic or hardcore racist signature images/avatars
Same as rule 7. Younger readers, members and viewers alike does not want to see that filth. But if we do, You'll get a PM message from me asking you to remove any signatures or avatars that deals with erotica or hardcore racism. If you wanna do that, do it over at the DeviantArt site.
Rule 10: Members under the age of 13 will not be allowed to join
This forum is for members who are the age of 13 or older only. Anyone under that 13 year old age limit will not be allowed to join. but to make sure that you're 13 or older, make sure your birthday visibility is set to "Show full birthday" as indicated in this screenshot below.

Rule 11: Always stay on topic
When a thread starter starts a post that asks a question such as favorites, etc., all members reminded to stay on topic and not go off the subject without any nonsense.
Rule 12: No multiple accounts
One account and one account only, nothing else. If you lose your password, please contact me or my staff so we'll ask you to reset your password in case you lose it.
Rule 13: DO NOT boss the staff around
In reaction to a recent incident that took place, members bossing me or the staff around is hereby prohibited. If the said member(s) deleted their accounts just because of a disagreement, no one has the right to tell us what content we can and cannot add to this site. Let us, the staff, do our jobs and let me, the owner, run my site the way I want.
Rule 14: No avatars and/or signature links that could draw spyware
If at anytime we see any avatars or signatures that deals with erotica, gambling, timeshares or any other scams that draws spyware or anything else, will have that account/IP address removed and banned.
Rule 15: No links that has nothing to do with this forum
If at anytime we see links that deals with hardcore racism, politics, gambling, offshore gambling, erotica, porn, insurance scams and other scam sites that could draw spyware, et al., that member will be banned from future postings.
Rule 16: No PMing forum ads to members via PM
Members who PM others with forum ads is strictly prohibited. If it happens at anytime, that member will be banned hereafter. Post your forum ads in the advertise/affiliate section, because that's what it's made for.
Rule 17: Have fun
Having fun posting, interacting and communicating with other members and staff is the key major purpose of NerdiestKen's Forum, and that's what this place is all about. If you have any problems, questions, or need help with anything, please feel free to contact me via PM for further assistance and we'll see what I can do for you. 🙂
These rules can and will be updated at anytime.